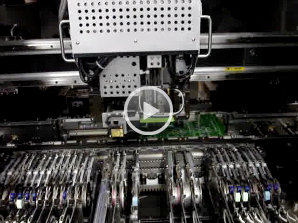 Manufacturing Facilities
Millennium operates state-of-the-art manufacturing facilities in Australia and Hong Kong. In both facilities our manufacturing standards and processes are accredited to ISO 9001-2015 and conform to CE and UL standards.
To ensure we maintain our stringent quality standards and meet the demands of our customers, we employ robotic surface mount equipment for both soldering and assembly.
Robotic Surface Mount Equipment
Fitted with vision and other automated features to ensure all assemblies are accurate with every element in the correct place.
Robotic Assembly Equipment
To ensure high quality and precision is maintained in the assembly process we employ robotic assembly stations to replace the more tedious and time consuming assembly operations that when performed by humans can lead to errors.
Soldering
Our soldering processes meet the RoHS requirements specified by the European Union (EU), while our own quality control process ensures each joint is perfect every time.
Custom Designed and Automated Testing
To ensure the quality standards our customers demand, we develop custom testers that check every node and, through visual pattern recognition, automatically verify each segment of a complex LCD or touch panel display is working correctly to ensure that all aspects of the control work as they are meant to, thereby removing any room for human error.
Our testers will also apply the rated electrical loads to products to ensure they will operate reliably in the field. Full records are kept of every product passing through our rigorous testing process.