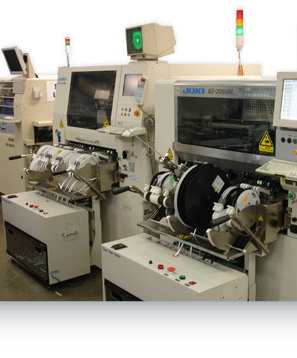 About Millennium
Millennium's engineering and manufacturing team has extensive experience in designing, developing and manufacturing electronic microprocessor-based products and RF radio equipment for some of the world's most successful companies operating in the Australian as well as the very competitive European and American markets. There are literally hundreds of thousands of our products operating reliably and successfully in the market today in many well-known household brand named appliances. Millennium has established a solid reputation for high quality products, exceptional service and absolute confidentiality.
We continue to expand our highly automated manufacturing facilities in Australia and Hong Kong that are accredited to ISO 9001 and conform to CE and UL requirements. Our factories offer state-of-the-art design and manufacturing technologies including:
Surface mount machines
Lead free dual wave soldering equipment
Robotic soldering and assembly equipment
Custom designed test equipment that have the capability to simulate products in their actual operating environment, in circuit emulators and spectrum analysers to ensure quality of design and manufacturing integrity.
We are very aware of the emerging technologies and processes available today and will adopt these into our facilities once proven. Our reputation for quality has seen us benchmarked by many international companies, which is something we are extremely proud of given the highly competitive market in which we operate. We see ourselves as a company of high integrity and we demonstrate this by passing to our customers the patents for products we develop on their behalf.